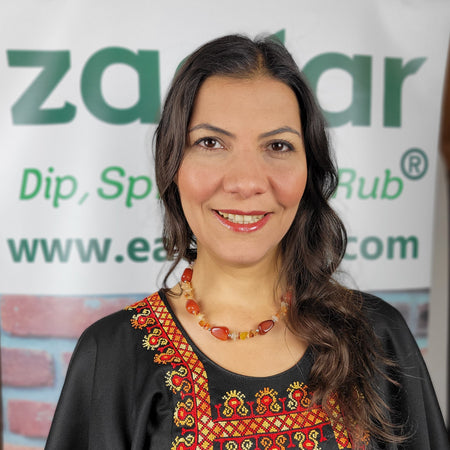 Welcome to our zaatar shop!
Tyme Foods is proud to offer what we believe is the highest quality and most flavorful zaatar mix on the market that is true to the classic heritage of zaatar in choice and quality of ingredients.
Enjoy its simplicity and goodness by dunking fresh bread into olive oil then the zaatar - sprinkle it on salads, soups, and sandwiches - stir it into a yogurt - knead it into dough and pastry – and experiment with its many culinary possibilities.
Please reach us here with any questions or feedback.
Sincerely,
Elaine, Founder
Featured Zaatar Offering - Free Shipping in USA
---